Experience the drive of your life as you throw yourself around on and off the track causing fences to shatter, tyre walls explode, water tanks and barrels fly across the track into other cars. And if anyone, including you, gets caught up in a big smash sit back and watch as the driver gets catapulted through the windscreen in spectacular effect. With over 5000 destructible objects on each track and 40 deformable pieces on every car sparks are guaranteed to fly increasing the mayhem with every lap!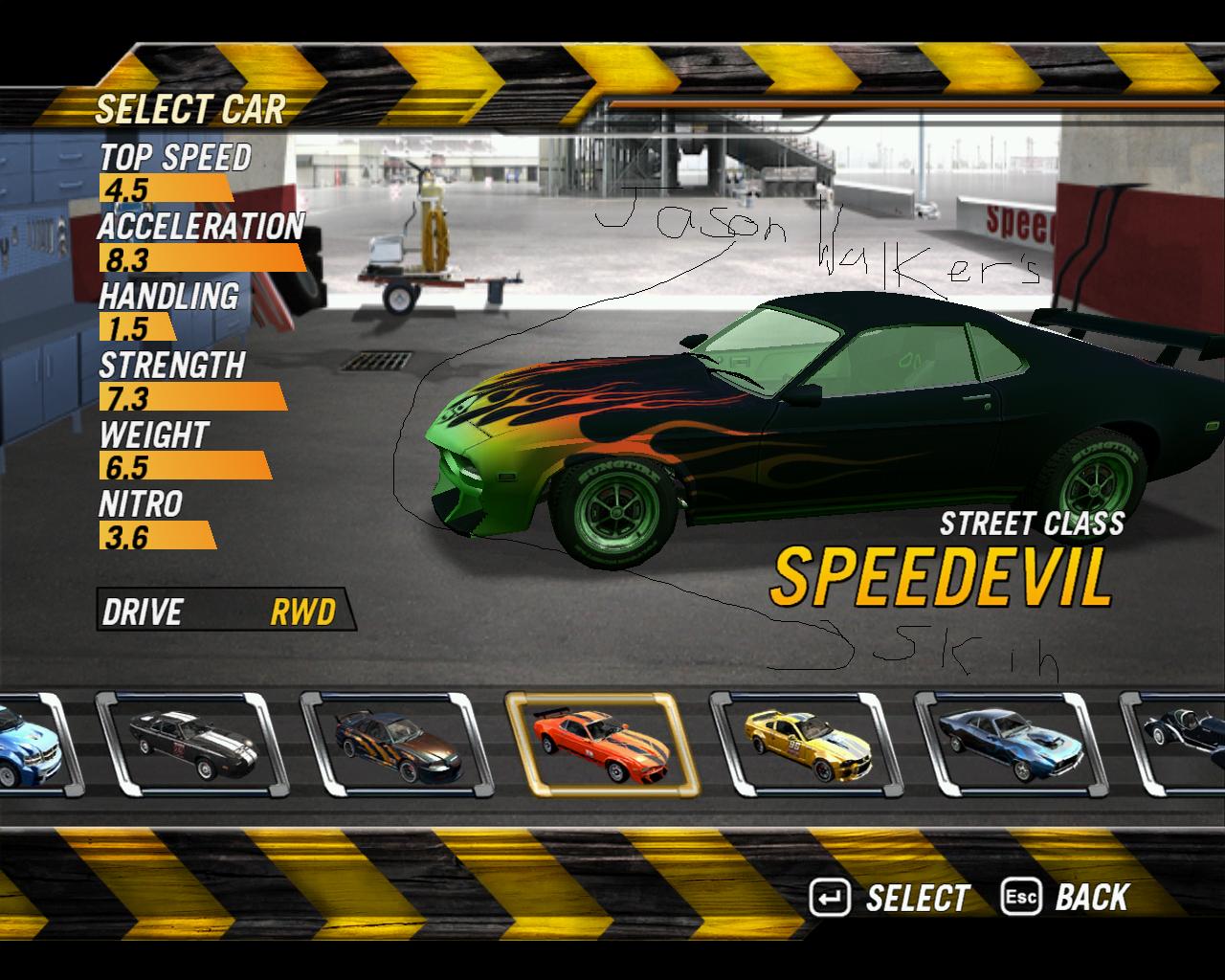 As the different races progress you'll recognise which of the AI characters are your closest rivals. How you decide to take them out is up to you, like slamming them into a bridge, stealing a lead through an alternate route or Nitro boosting your way past them in the final moments.
And with the ever popular Rag Doll mini-games from the original FlatOut making a welcome return and better than ever with 12 Rag Doll events, a Rag Doll Championship as well as online support for Rag Dolls, FlatOut 2 is set to be the biggest, brashest and most destructive action racing game of 2006.
Features :
* Peerless destruction:
FlatOut 2's industry leading physics system delivers more action than anything else.
* Hilarious r agdoll drivers:
Flung out spectacularly from the car in high impact crashes.
* Extensive championship:
Prove your worth in an extensive championship against.
* Plenty of game modes
Featuring new game modes and improved modes from the original, FlatOut 2 will keep you
gaming for tens of hours.
* 30 cars to crash:
Plenty of vehicles from three varied classes plus bonus cars.
* 60 mayhem filled tracks:
Exciting new tracks and unique environments across the USA.
* Twice the ragdoll craze:
12 crazed ragdoll stunt events with tournament and online support.
* Full online support:
All game modes with up to 8 players on Xbox Live and PC and 6 players on PS2 Online .
(NTSC version only)
Minimum System Requirements
2.0 GHz Pentium 4 or AMD 2000+ CPU,
256 MB RAM,
1x DVD-ROM (CD-ROM for the US and Xplosiv releases) drive,
64MiB Graphics Card supporting DirectX shader model 2,
3.5 GB free hard drive space,
DirectX 9.0c,
Windows 2000 SP4 or Windows XP SP2 or newer,
512kbs connection minimum for Internet play.
Flatout 2